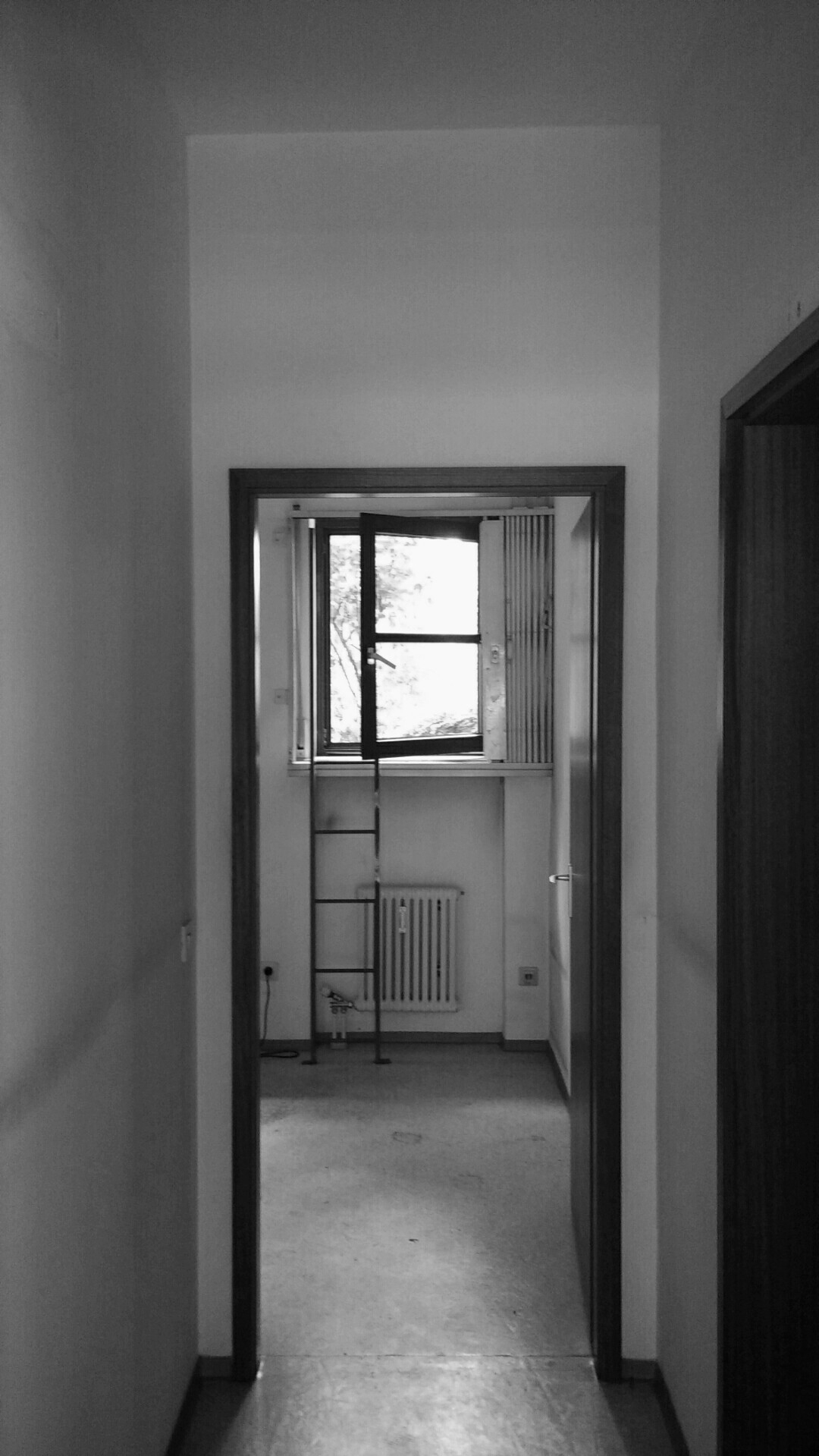 N-132
Conversion of a retail unit into a dental laboratory, Munich 2017
The challenge of the project was the spatial arrangement of functions as well as the optimization of the work flow inside a dental laboratory.
The merger of the rooms in the front of the old retail unit creates a large open space which serves as the reception area and the main working space for 4 technicians, whereas the ceramics- and plaster rooms are located in the back of the building. Similar to a traditional workshop, the craft of the dental technician is showcased by positioning the work stations facing the street.
The furniture has been specially designed to meet the requirements of a dental laboratory and offers both storage space and large workstations.
The array of lamps above the suspended ceiling of expanded metal panels provides a soft and diffuse light and thus a pleasant ambience for the room.
The high level of detail of the design reflects on the delicate work of the dental technicians work.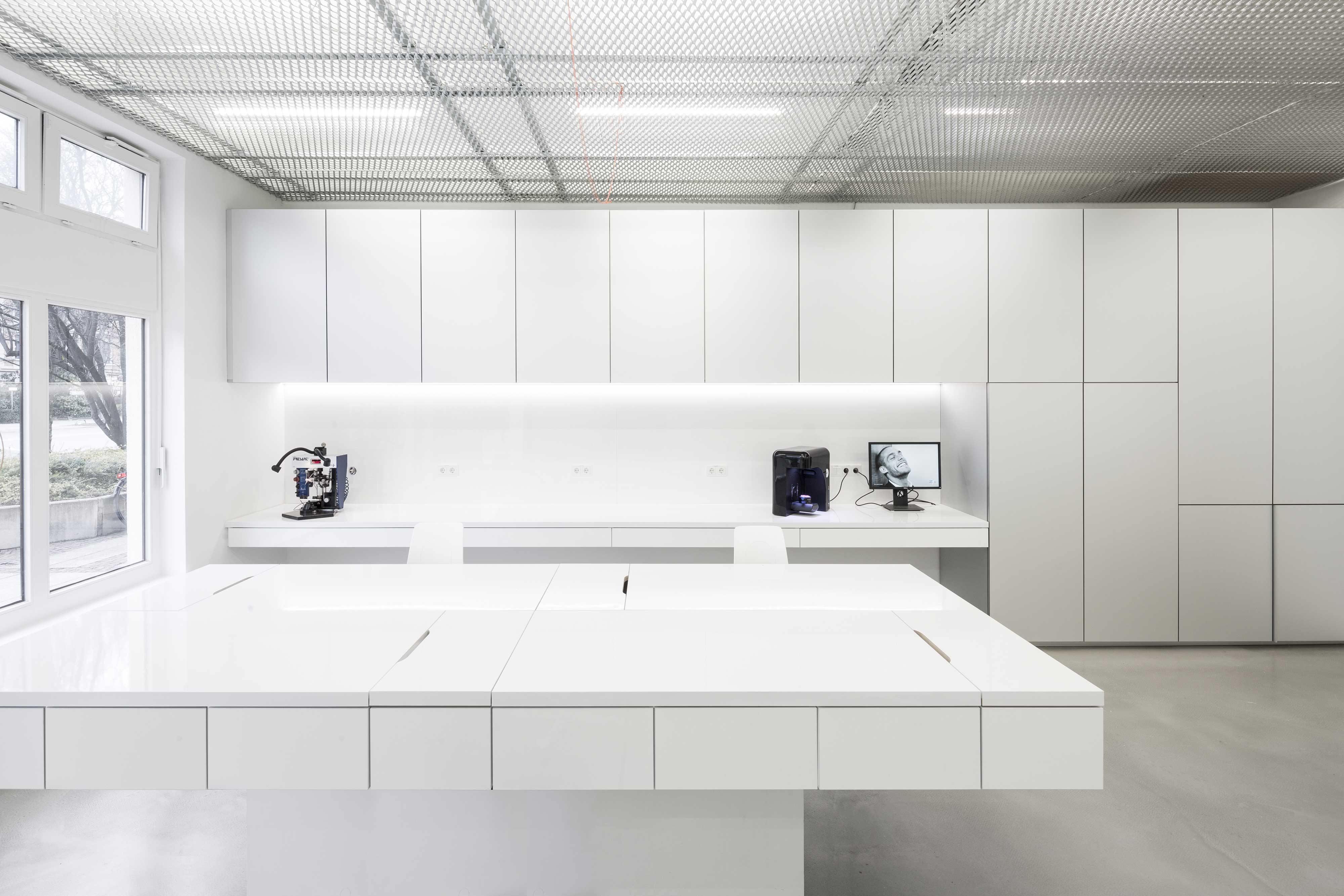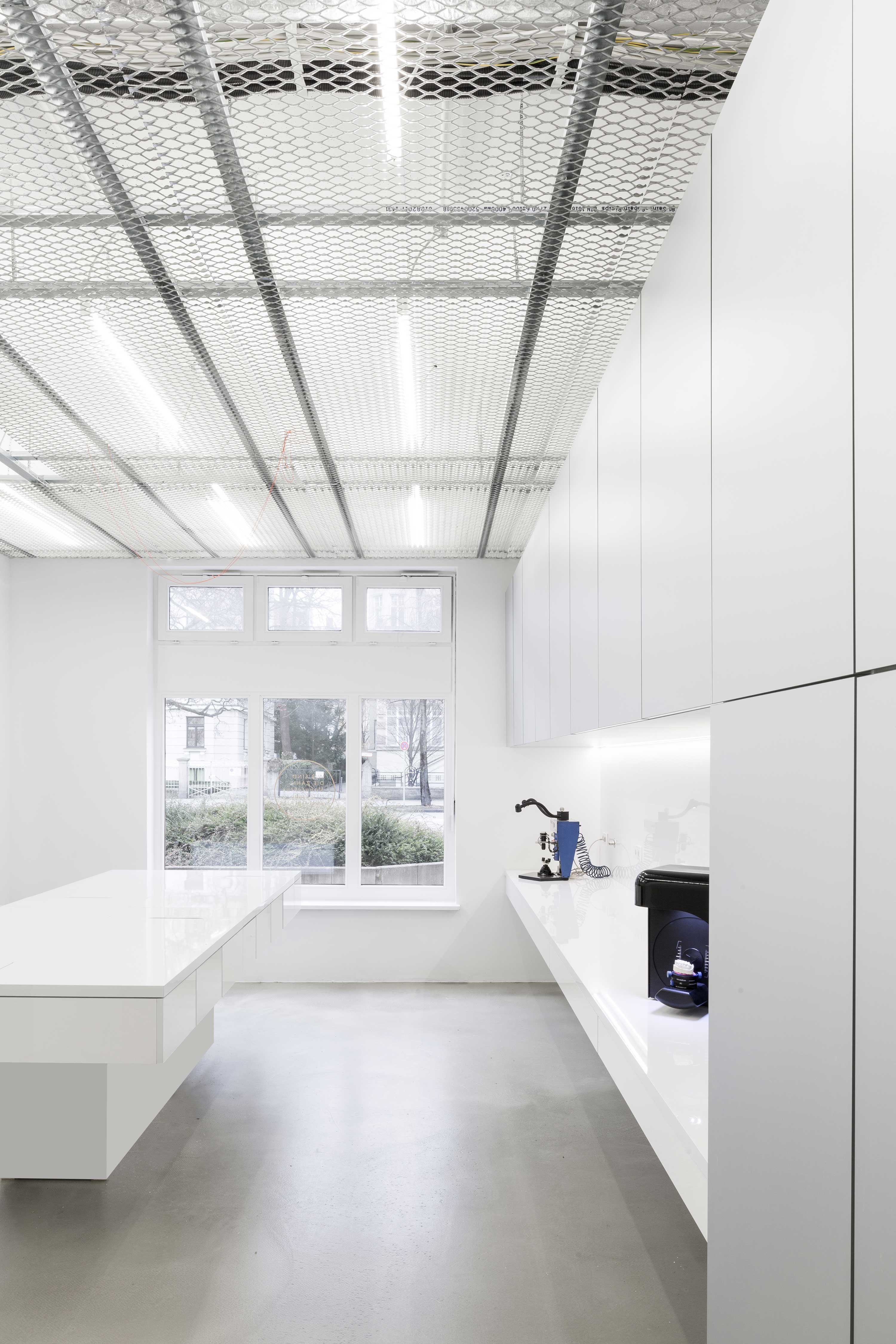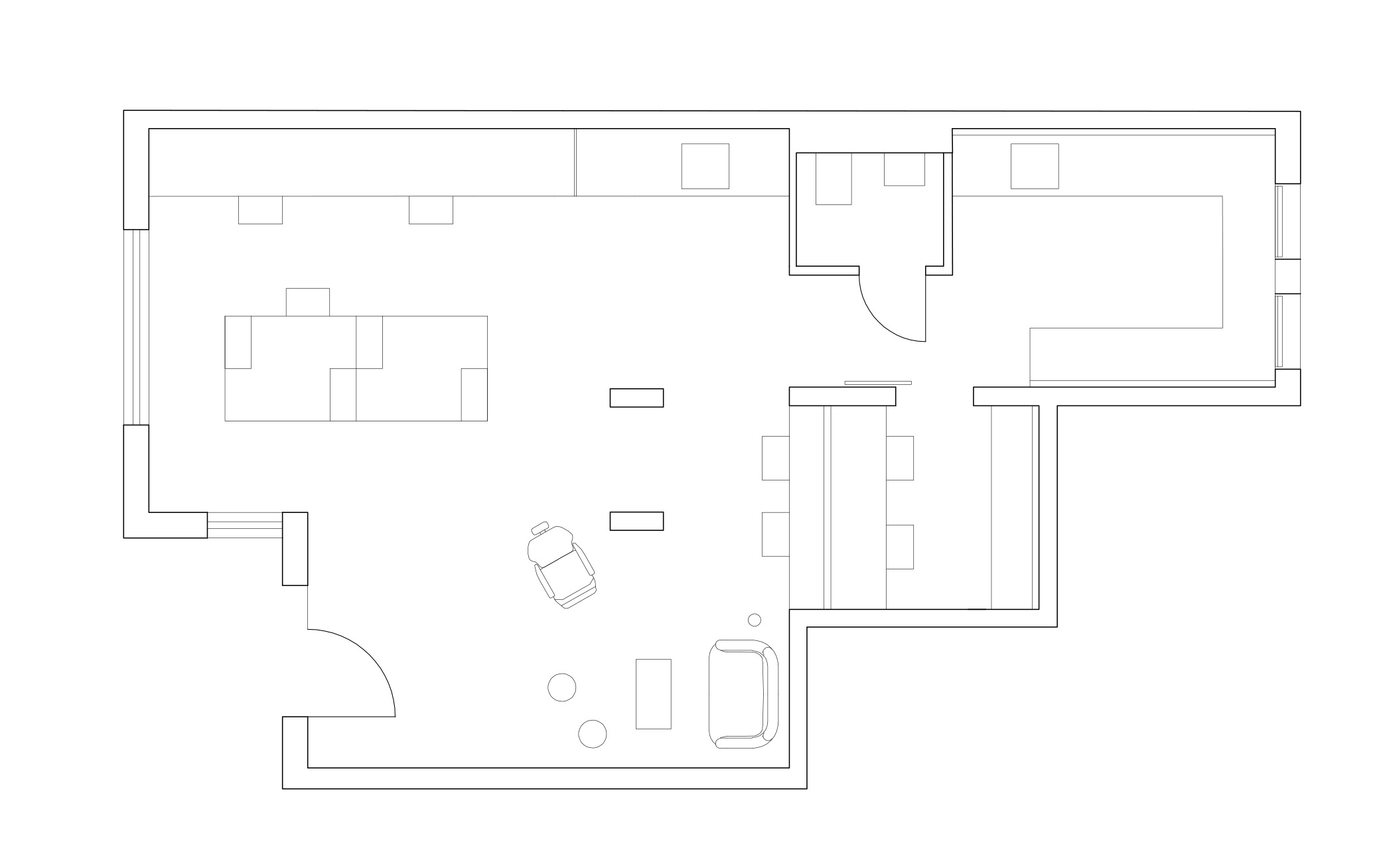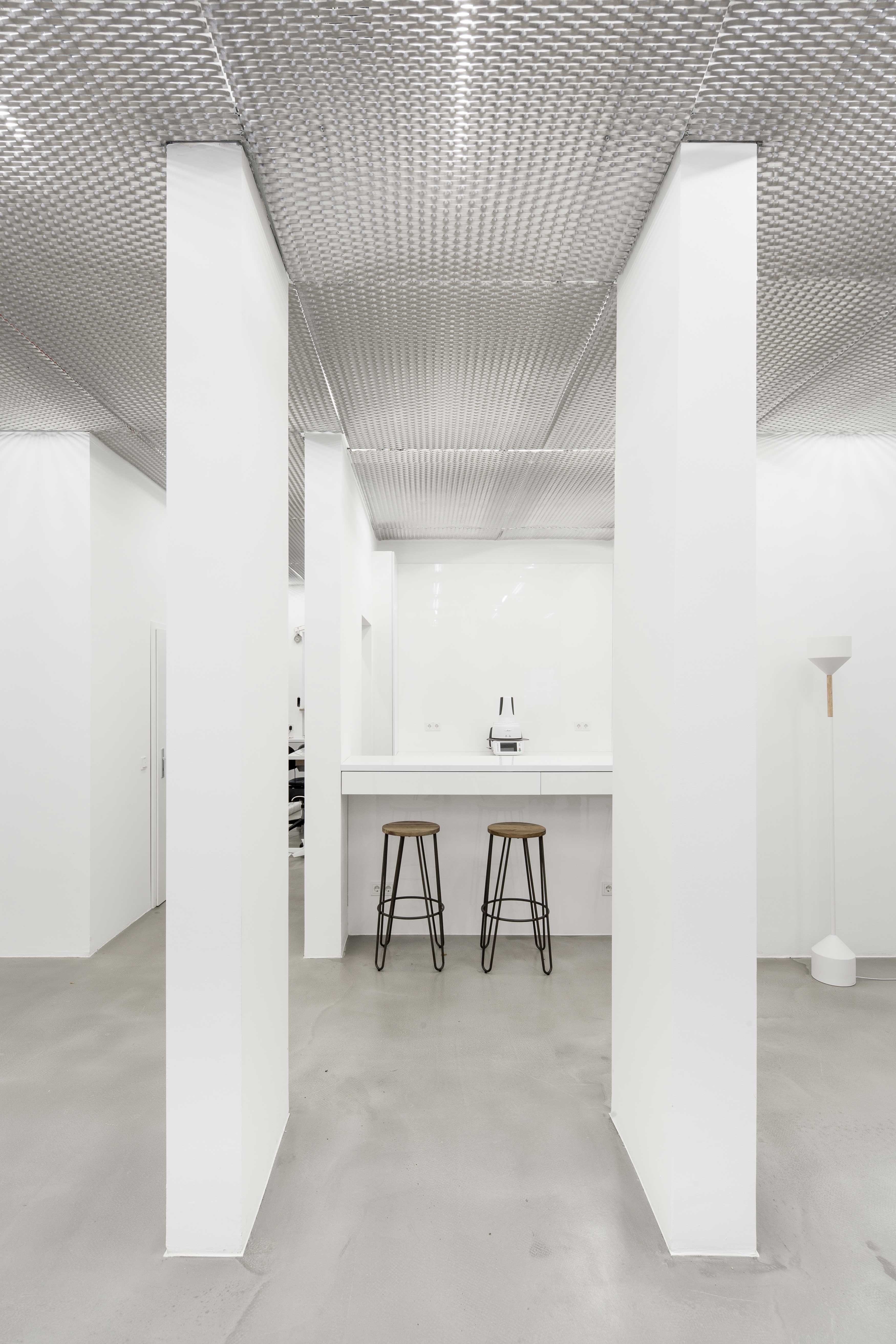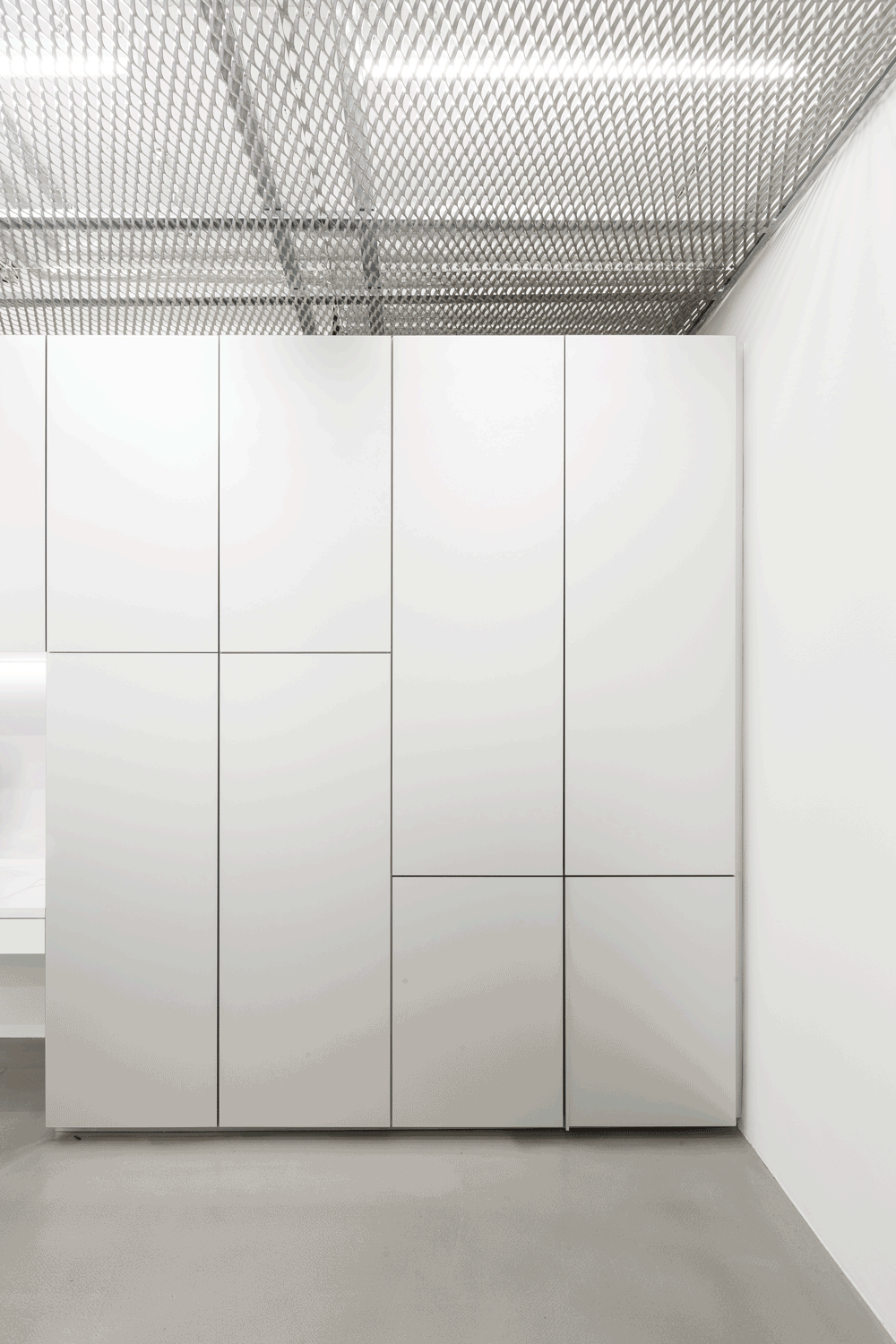 [/