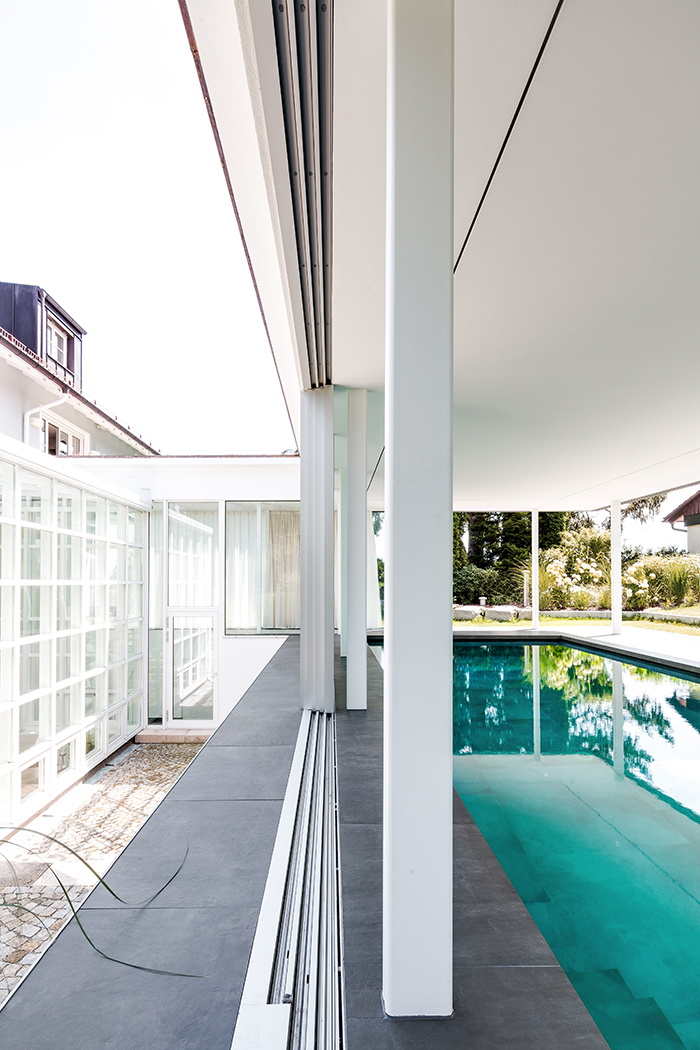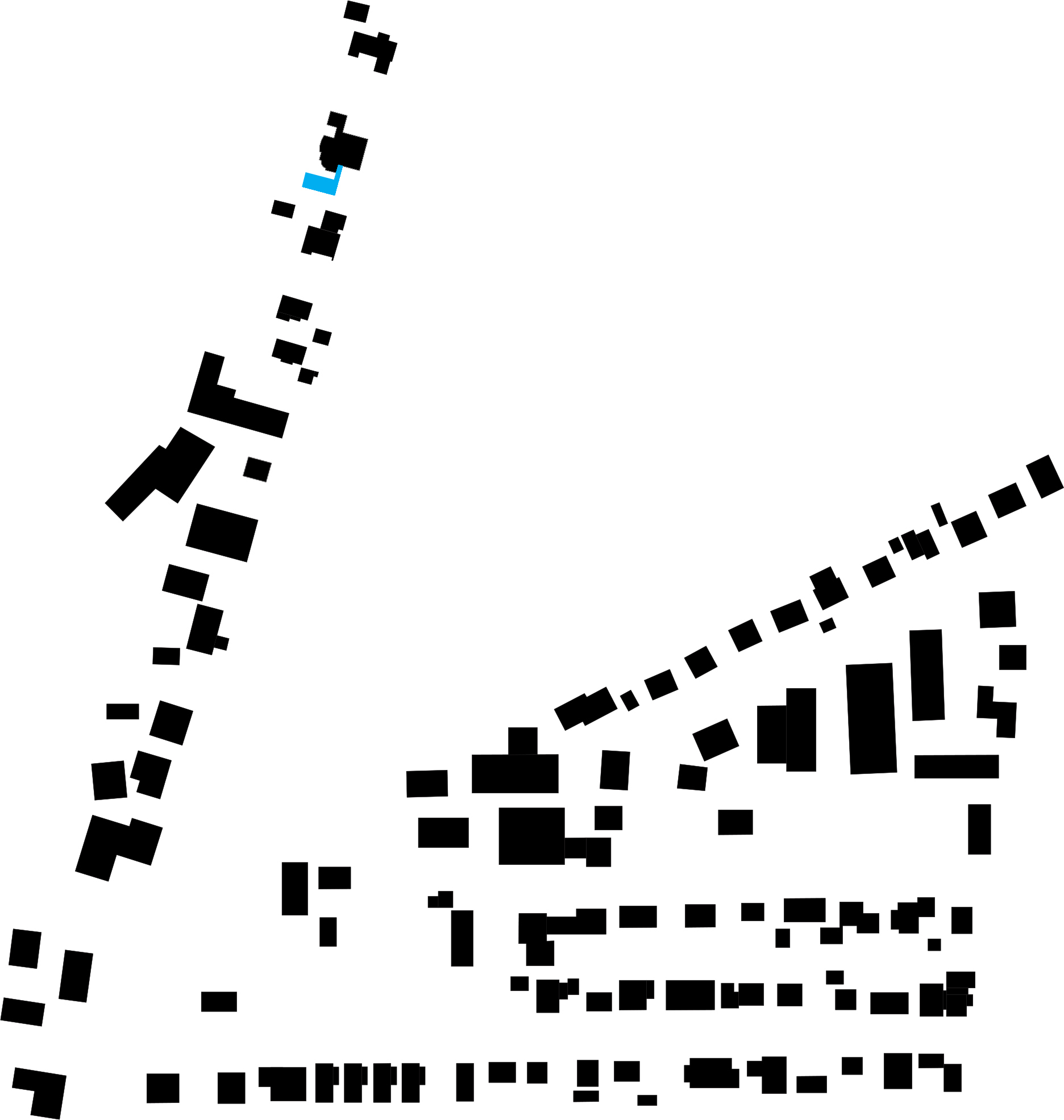 FR-103
Construction of a private indoor swimming pool,
Ismaning 2016
The task of creating a private swimming pool in the rural surroundings of Munich led to the concept of outdoor-swimming and the integration of the new building into the existing topography of the garden.
Selection criteria for the positioning of the new structure were the southern orientation and the possibility to connect to, and therefore expand, the single-family house. The existing external staircase, which led from the lower level living area to the garden, was integrated and extended to now connect the house and the new pavilion.
The reduced room layout consists of the pool, a freestanding shower panel and a relaxation area. The design consciously distances itself from the rural architecture of its surroundings by creating a distinct contrast through transparency and lightness.
Through the delicately dimensioned steel columns and window profiles the roof appears to be floating. The glass skin consists of large-scaled sliding elements, which ensure cross-ventilation and, when completely open, transform the indoor hall into a roofed outdoor swimming pool. The curtains on the east and south side of the building form a second skin to provide a confined appearance as well as privacy.