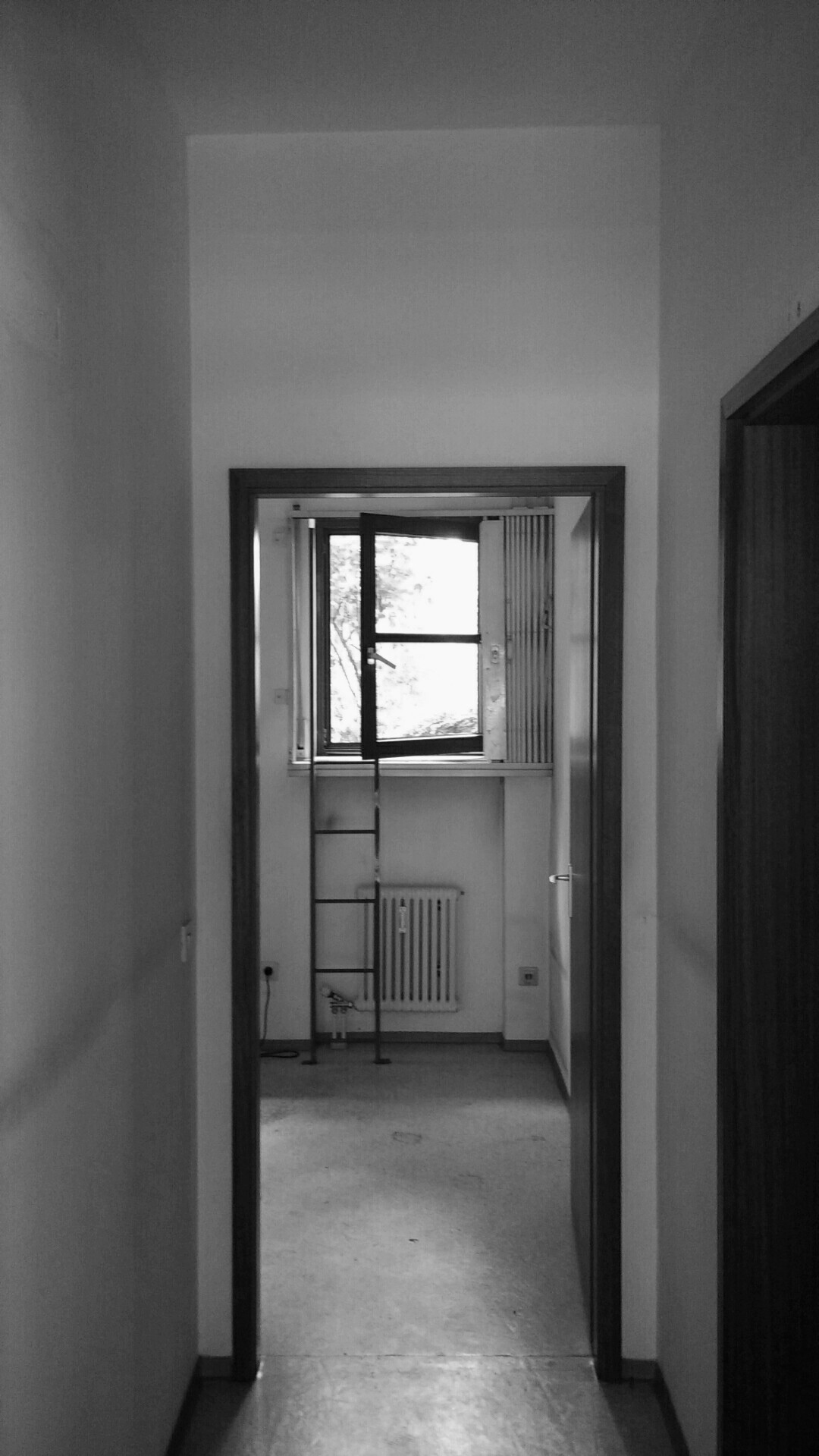 Umbau einer Ladenfläche in ein Dentallabor,
Fertigstellung, 2017
München
Die besondere Herausforderung des Projekts lag in der räumlichen Anordnung der Funktionen sowie der Optimierung der Abläufe eines Dentallabors. Im vorderen Bereich entsteht durch die Zusammenlegung der einzelnen Räume ein großer, offener Raum der sich in Empfang und vier Arbeitsplätze gliedert. Im hinteren Bereich gelangt man zu den Keramik- und Gipsräumen. Durch die straßenseitige Ausrichtung der Arbeitsbereiche wird dabei das Handwerk eines Zahntechnikers nach außen hin sichtbar, ähnlich einer Werkstatt. Die selbst entworfenen Möbel wurden speziell an die Bedürfnisse eines Dentallabors angepasst und bieten sowohl Staumöglichkeiten als auch großzügige Arbeitsflächen. Die Anordnung der Leuchten oberhalb einer abgehängten Decke aus Streckmetallpaneelen verleiht dem Raum eine angenehme Atmosphäre durch indirektes, diffuses Licht. Der hohe Detaillierungsgrad der Planung spiegelt die filigrane Arbeit eines Zahntechnikers wider.
The challenge of the project was the spatial arrangement of functions as well as the optimization of the work flow inside a dental laboratory. The merger of the rooms in the front of the old retail unit creates a large open space which serves as the reception area and the main working space for 4 technicians, whereas the ceramics- and plaster rooms are located in the back of the building. Similar to a traditional workshop, the craft of the dental technician is showcased by positioning the work stations facing the street. The furniture has been specially designed to meet the requirements of a dental laboratory and offers both storage space and large workstations. The array of lamps above the suspended ceiling of expanded metal panels provides a soft and diffuse light and thus a pleasant ambience for the room. The high level of detail of the design reflects on the delicate work of the dental technicians work.